There are a couple of ways to do this:
1. For evidence/documents that are all saved on your device in one place (as photos/screenshots/File Explorer - when you go to upload evidence. 'Choose File' and then you can select multiple files/screenshots/photos from your device by highlighting them and select 'Open'

Highlight multiple files to upload in one action: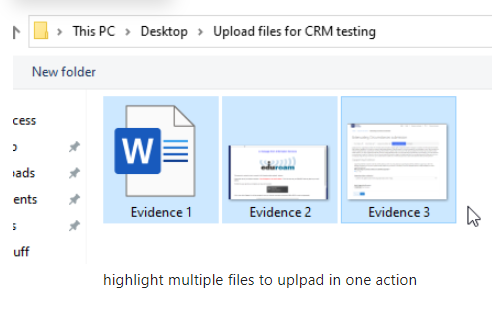 The number of files being initially uploaded will show next to the 'Choose files' button here :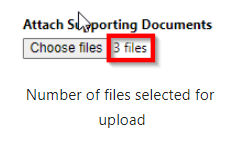 2. Where your files from different sources (eg. Email attachments, photos, files etc..).
Choose your first file and upload/open.

Click on Next to see the files you have uploaded to date against this claim

To upload another file, select 'Back' and Repeat the steps


Consent page will show you full list of all uploaded files
Once you have submitted your claim, you can open it up in the student enquiry centre and select additional files to upload more evidence after your claim is submitted.